Mike Weirsky, an unemployed 54 year old from New Jersey won the Mega Millions jackpot a few years ago. This almost never happens!
After buying a Mega Millions ticket on a Thursday night, he forgot it at the convenience store in Phillipsburg while checking his phone. However, a good samaritan found the forgotten ticket and returned it to the Quick Check where Weisky bought it for safekeeping. After realizing he had left the ticket behind, Weisky went back to the store and once there, after the store employees asked him about his numbers, it was returned and lucky him! That same night he turned out to be the $273 million jackpot winner.
How Mike Weirsky changed his life thanks to a stranger
Weisky didn't even realize he had the winning ticket until two days later. When he checked the numbers, he couldn't believe it was true! He went out to a nearby store during a snowstorm to scan the ticket because he couldn't believe his eyes.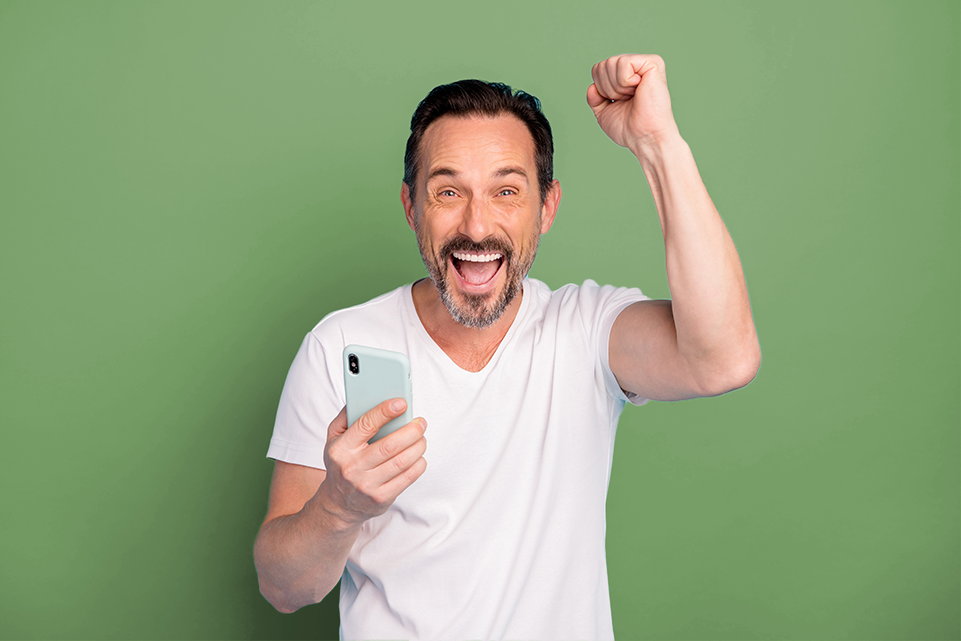 He decided to take the lump sum payment of $162.5 million, instead of the annual payments and with the prize Mike said he wanted to buy a new pickup truck, a car for his mother and maybe start a business. But for now, he wanted to "sit back and enjoy the money".
Mike Weirsky got divorced the year before winning the jackpot, and had been a stay-at-home husband for 15 years. After looking for a job for almost a year, Weisky hadn't received any calls for interviews. "I was down, now I'm way up!", he said.
Mike's numbers were 29, 33, 39, 60, 66 and the Mega Ball of 21. These numbers weren't just lucky for him, but also to the store that sold it, which received a $30,000 prize for selling the winning ticket.
When you buy your tickets with TuLotero, there's no way to lose the ticket like Mike Weirsky. We hope the next winner is you!