If you're on the hunt for the perfect vacation plan, don't miss out on the chance to indulge in one of these magnificent cruise ships.
And if you're in need of an extra nudge to make it a reality, why not try your luck with TuLotero and Powerball? With tonight's jackpot, you could definitely set sail on an unparalleled adventure: $1 billion up for grabs!
Embark on a Luxurious Journey aboard the Largest Cruise Ships in the World
First and foremost, we have the awe-inspiring Wonder of the Seas by Royal Caribbean Cruise Line. With a staggering capacity of 9,288 passengers, this grandiose cruise liner will whisk you away through the captivating landscapes of the Caribbean. Did you know that it boasts 8 thematic neighborhoods, each thoughtfully designed to cater to your preferences and state of mind?
Taking second place is the Harmony of the Seas. With its bustling promenades, world-class dining options, rejuvenating spa facilities, and pristine pools, this cruise ship is an ideal choice for a family vacation. Additionally, it can accommodate up to 8,450 passengers and will astound you with its dimensions: stretching 362 meters in length and boasting a beam of 47 meters.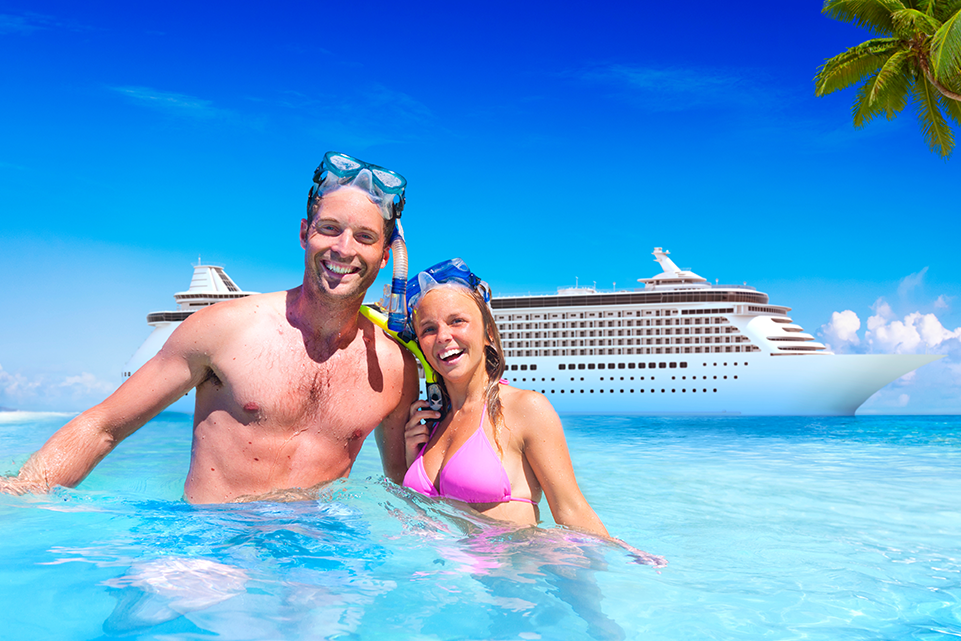 In third place, we find the renowned twins, Royal Caribbean Oasis and Allure of the Seas. These floating wonders are packed with thrilling activities, including a massive zip line, rock-climbing walls, and surf simulators. Spanning an impressive 360 meters in length and featuring a beam of 60.5 meters, these cruise ships offer entertainment for all ages.
Last but certainly not least, we have the Spectrum of the Seas by Royal Caribbean Cruise Line. If you're an adrenaline junkie, this cruise ship is perfect for you. You can delight in Skypad, a fusion of a trampoline and virtual reality, as well as the exhilarating freefall simulator called iFly. With a capacity for 6,451 passengers, this cruise ship will leave you breathless.
These floating cities are true paradises, where luxury and amusement intertwine to offer you a unique experience. Are you ready to embark on a high-seas adventure?
Don't miss the chance to live an unforgettable experience aboard one of the world's largest cruise ships! Participate in the Powerball jackpot on TuLotero and may luck always be on your side.
Bon voyage!