Bob and James Stocklas' story is known throughout Pennsylvania.
These two brothers had a great relationship, they used to go together on an annual fishing trip to Florida, and it was on one of these trips that their lives changed for good. 
Bob and James are Pennsylvania natives, who had struggled for most of their lives; they used to scrounge for potatoes to have something to eat. James worked all his life before he pursued his education, and became jury commissioner, and later on, district judge, where he worked for over thirty years until he retired at 67.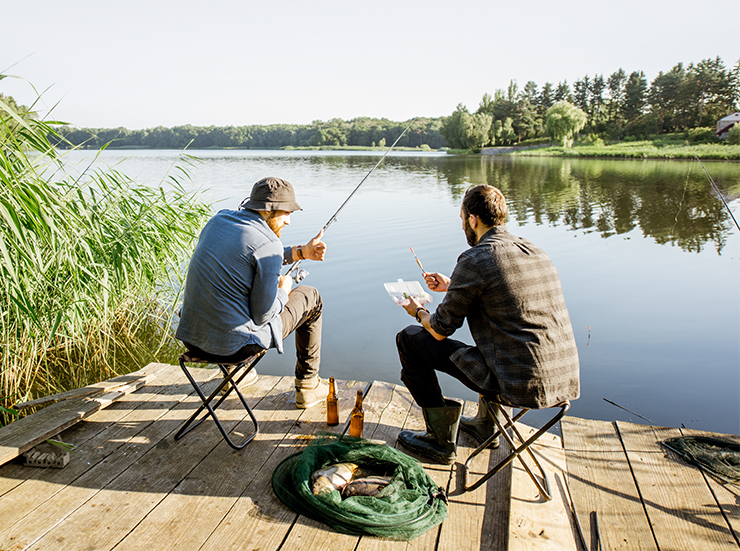 The story behind Bob and James Stocklas, the winning brothers
The brothers had a great relationship and used to go to the Florida Keys for a month every year with friends and family. Coming back from one of those trips, they stopped at the Tom Thumb store to buy some ice and lottery tickets. It was a few days later, while eating breakfast, when he read in the paper that the Powerball winner bought their ticket in Florida, just like him, and he immediately checked his to find he was the winner! Then James bought breakfast for everyone in the restaurant, and chartered a private jet  for over $20,000 to fly to Florida with his family. 
With a prize of $291.4 million, James Stocklas had two options: yearly installments or a lump sum payment; he chose the latter and got a final prize of $191.4 million after taxes. But James wasn't the only winner, so was Bob! Except his prize was just a bit smaller: $7! However, James decided to split the money between his brother and some friends. 
James had a clear idea about what to do with the money: he wanted to create a handicapped-accessible house for his son, Jimmy, who was disabled and legally blind. He also said that he would help his family and support his daughter Teresa. He also donated to charity and later on, after 7 years of retirement, he decided to go back to his old job. 
Would you split the prize with your brother as James Stocklas did? We hope you find out soon in TuLotero!